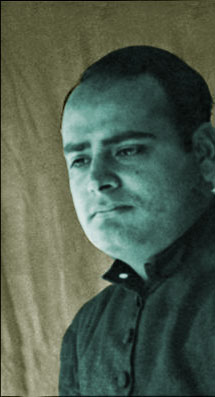 Our honorable Late Shri. Feroze Gandhi has been one of the most respected personalities of the Indian Polity. He was born on September 12, 1912 and did his studies while staying with his maternal aunt at Allahabad after his father left for heavenly adobe.
He joined the Indian politics in 1930 and thereafter remained active member of the Indian National Congress. He was arrested several times by the British government and sent for imprisonment. He was a prominent and active member of the Quit India Movement.
He was known for his fearless and unbiased critical acumen. He was a reputed journalist and the Managing Director of "The National Herald" published from Delhi and Lucknow. He also looked after the affairs of Urdu and Hindi version of the paper published from Lucknow. He became a member of the Provincial Parliament (1950–1952). He was elected as Member of Parliament from Raebareli in 1952 and re-elected in 1957. He was married to Indira Nehru daughter of Pandit Jawahar Lal Nehru (the first prime minister of Independent India) in 1942.
It was his pursuance and vision to transform the Raebareli constituency through education. He established a degree college and several institutions for the growth of Raebareli. This great leader and the man of masses left us forever on September 8th, 1960 due to massive heart attack on account of excessive mental and physical excretions. After his death Mrs. Indira Gandhi adopted Raebareli as her constituency and continued the unfinished dreams of her husband. She established Feroze Gandhi Polytechnic in 1976. Later, in its succession, Feroze Gandhi Institute of Engineering & Technology was established in October 2004.
In the continuous quest for upholding the vision of our legendry icon and inspiration institute has achieved a milestone in the academic year of 2015-16 when it was recognized at Nation Educational Summit – Uttar Pradesh 2015 for its commitment towards academic support for its students.